My family has listened to the Indy 500 since before I was born.
Every. Single. Year.
I'm not even a race fan, but it was still treated like a holiday (decorations included). And we are in attendance every year at the annual Indy 500 Parade (most notable years are 2007 which featured Patrick Depsey and 2015 when Nastia Liukin came). Waving at B-List celebrities, critiquing floats, and eating sandwiches with my whole family is by far the best part though.
I'm in Indiana this week and I have always wanted to do a 500 themed session, whether I am a real fan of racing or not, I love styling clothes and getting creative for any occasion. I teamed up with my photo friend, Reagan Allen, and models Claire Mahoney and Amanda Pecora for this spontaneous session.
I styled this whole session from clothes in my closet, brought our two Indy 500 flags, grabbed some Indy Car cups, and a water bottle filled with milk (in case you aren't aware of the traditions of the Indy 500, the winner drinks milk at the end. If you want to know why, click this link here).
Without further ado, I give you the Greatest Spectacle in Photos (please tell me you get the pun).
Winners Drink Milk
(unless they're dairy-free)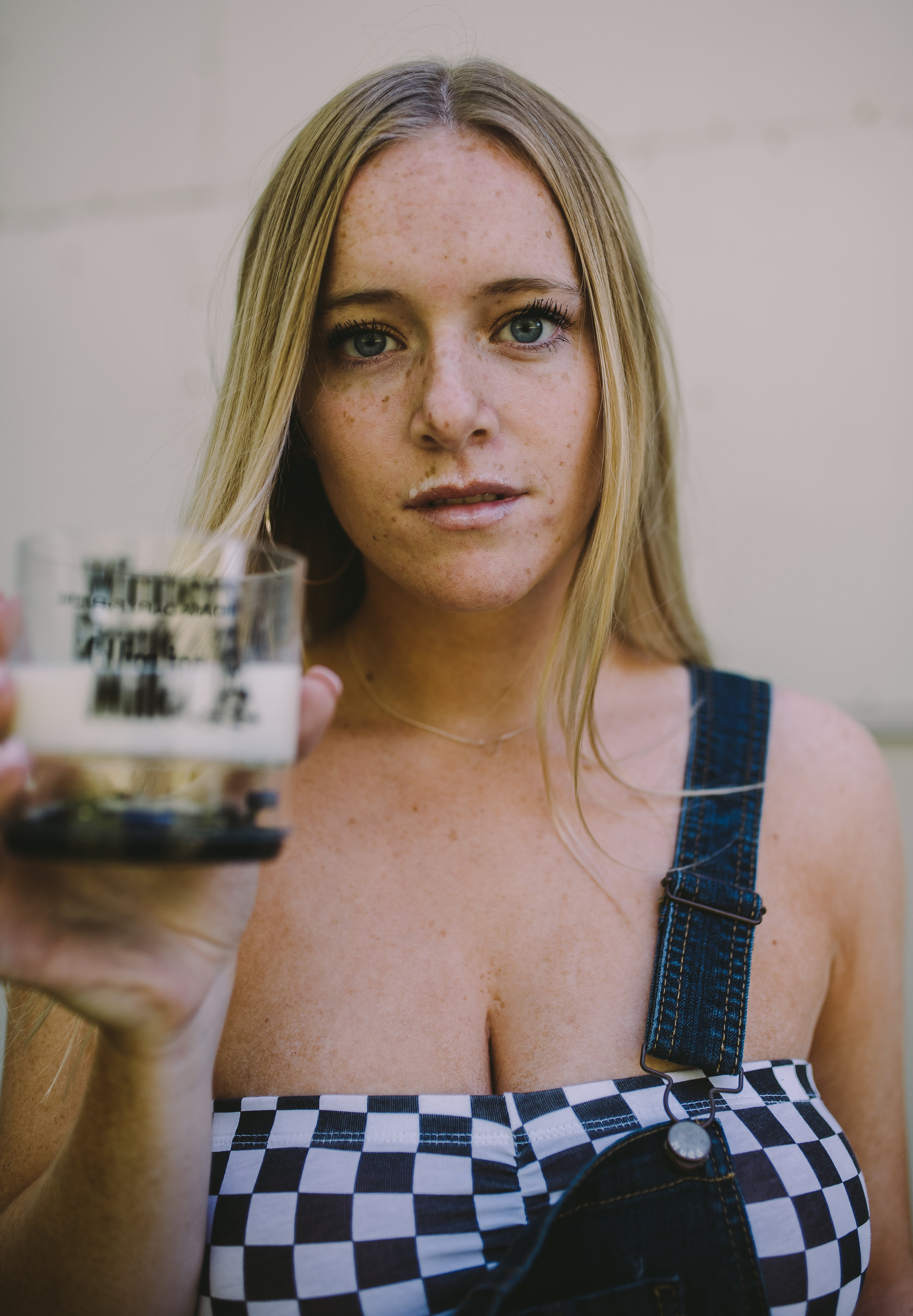 Illuminate. Innovate. Indianapolis.
(the theme of this year's Indy 500 events)
Model 1: Short jean overalls from brand Mudd, checkered bandeau bra from VANS
Model 2: TopShop Textured Gingham Shirt, shorts thrifted from Vintage Shoppe in Muncie
If you're attending the Indy 500 this year, bring and drink lots of water, wear sunscreen, bring sunglasses, and maybe some ear plugs. If you're listening from home, the race coverage starts at 11 a.m. ET (8 a.m. PT) and the race is schedule to start at 12:20 p.m. ET (9:20 a.m. PT).