I had so much fun the first two weeks of February planning these sessions. I teamed up with Reagan Lynn Photography and we planned three photoshoots with different models.
I've always thought Valentine's Day was a cute holiday, I admit that parts of it can be cheesy, but embracing the love in the air and all the cliches can be pretty fun.
Whether you're celebrating with a lover, friends, family, or yourself, you can't deny all the flowers, balloons, and candy (especially when it's 50% off the next day), make you smile a little. Alright maybe they don't, but I hope these photos do.
Our first session was with the beautiful Christine Tate. We picked up some tulips and carnations, embraced the cold weather, and then finished sipping warm drinks inside The Caffeinery in Downtown Muncie.
Our second session was with the amazing Makindsay Carper and let me tell you this day was FREEZING. We took photos on top of one of the parking garages at Ball State University and the wind chill made it feel like it was in the negatives. It was worth it though. We bought a dozen heart shaped, helium filled balloons from Party City and took as many photos as we could as fast as we could (with a 10 minute warm-up in the middle).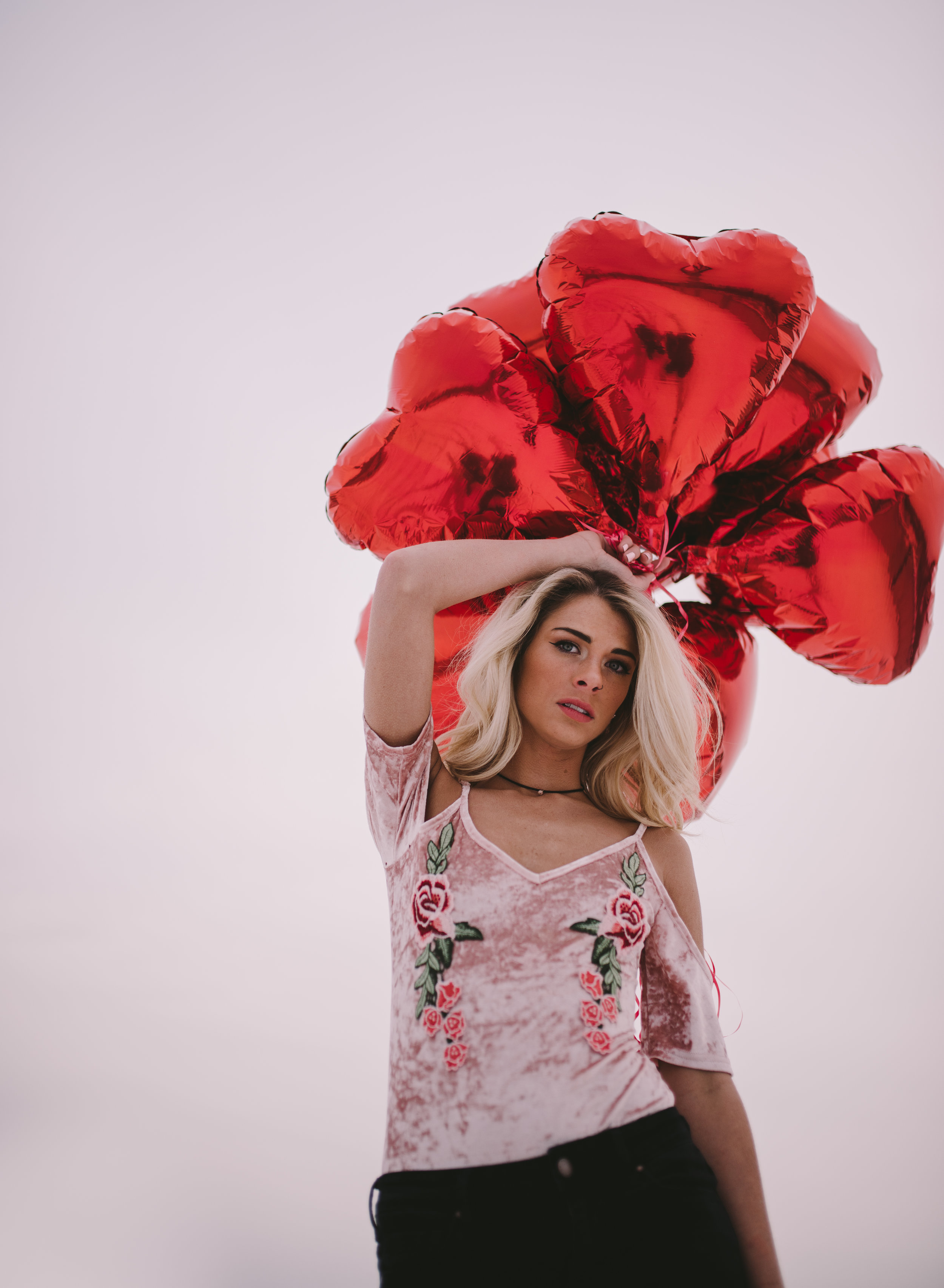 Our final session was one of my all-time favorite's (which I tend to say about every new session). We bought candy hearts, tons of balloons, heart decorations, face tattoos, and all the other stuff you find in the holiday craft section at Target. We worked with the beautiful Demi Vaugn. I'd say more, but I'll just let the photos do the talking.
I hope you all have an amazing, love-filled day.
xoxo
Samantha